Castaway on a Weird Island
A downloadable game for Windows and macOS
Your boat is wrecked! Now you are a Castaway on a Weird Island!

Castaway is a combination Brough-like and deduction game.
Use your clues to deduce the safest path to freedom, or take a risk and fight your way off the island.
Many strange creatures block your way, and much treasure is to be found!
Download
Click download now to get access to the following files:
castaway-windows.zip
7 MB
Also available on
Comments
Log in with itch.io to leave a comment.
reminds me a movie
the castaways of the turtle island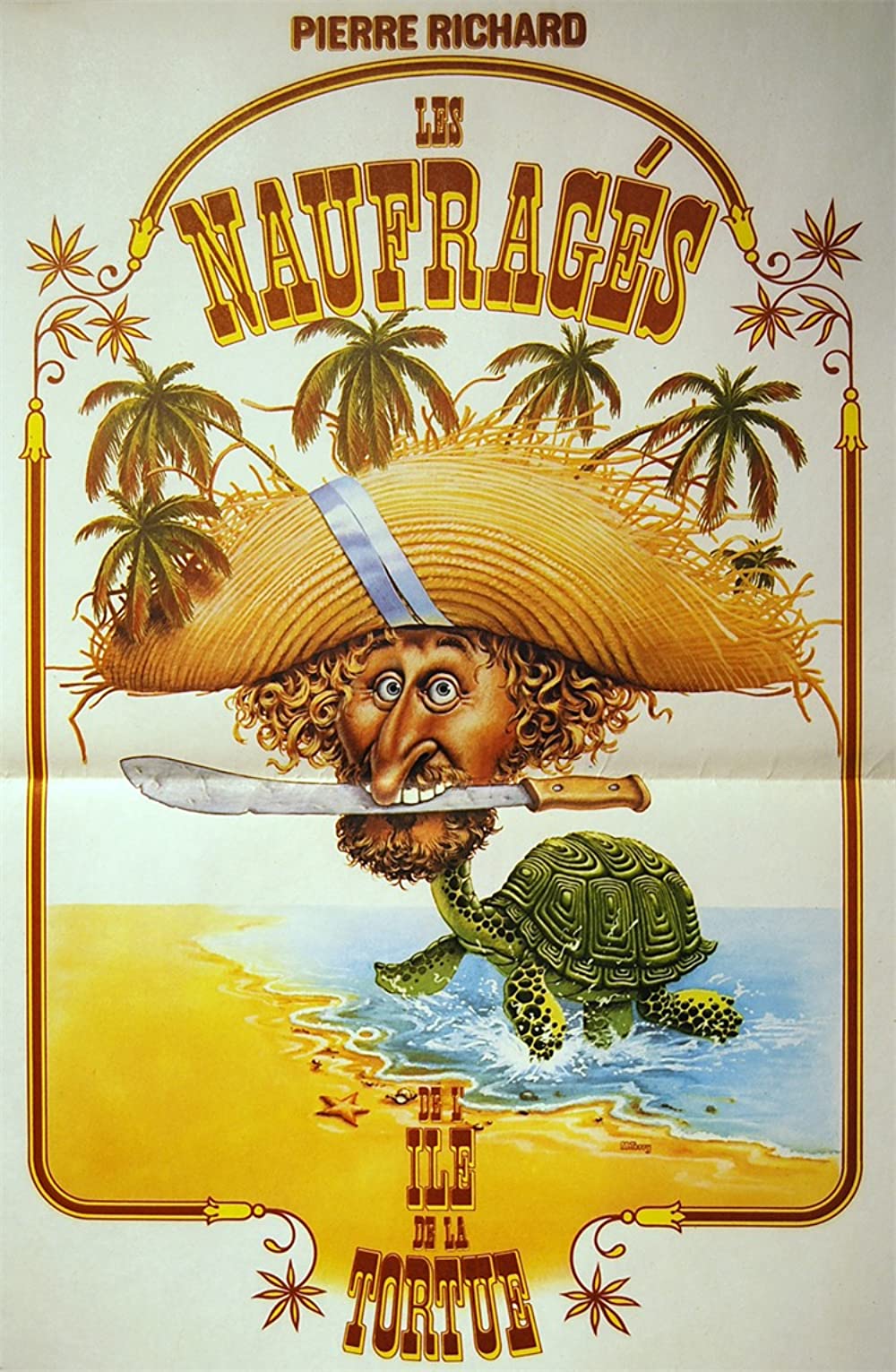 thx for the mobile port !

The Windows build works fine with Wine on Linux. 👍

Clicking alternated the grail + chest.. what is this about?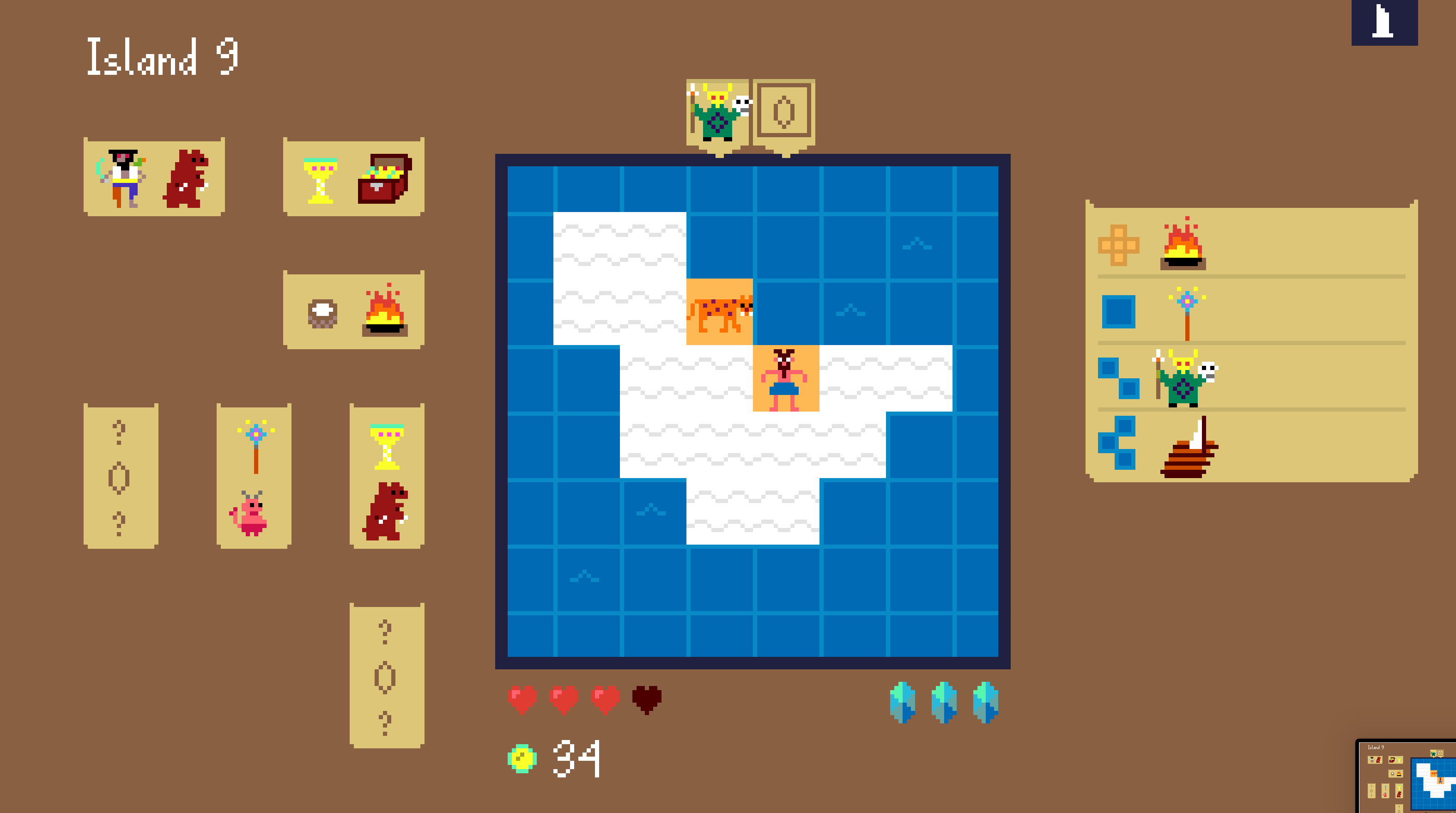 It does nothing except help you visualize things
How do the gems work? I was able to click and spend a gem to reveal one of the gem slots when I had 4 gems (the fourth gem was bouncing). Cannot seem to do this with fewer gems...

Is there a button input for this?
This may be related to the other mac clicking issues. You should be able to use any gems any time.
Fun game!
A few experience/quality of life suggestions:
* cutscene sound volume is much higher than rest of game - a bit jarring, especially the crash.
* tell the player spacebar + arrow keys in the tutorial (at least 2 players didn't know about space for items -- I tried X and Z from playing many SHMUP and puzzle games)
* let players skip the intro island with a boat to the west of the spawn point after you have played the game once
* fix i for info/clicking showing explanation (doesn't work on OSX)
* put the deduction tutorial in your first screenshot! I first avoided this game at a glance bc I thought it was a mouse game dragging and dropping pieces until I heard otherwise. Show off the design a little :) it's a great twist on vision in roguelikes.
Gameplay feedback:
* player on last hit / dying next turn -> reach boat, should let them survive (gain 1hp back?) I was hoping this would have worked.. dramatic survival.
* more interactions between enemies would be cool. I want to make the horse archer fire an arrow at another enemy, or the tiger eat the bird.. (maybe this happens later, I got past island 7 and saw many new enemies!)

Overall a great game and I like the challenges of the later islands!

If you are a fan of puzzle games or rougelikes this is a great coffee break roguelike.


One more gameplay suggestion: I've seen enemies turn around to hit. It would be neat if the facing of an enemy in the deduction views mattered - ambushing enemies from behind. (Would that make the player too powerful?)
Thanks, this is all great feedback!
What a treat!
A brain bubbling delight!
Like opening a bottle of sparkling water on a humid summer day!

How do I use the guns and wands?
you should be able to just click on them or press space bar...
I can't figure out the gun. The wand makes two things change spaces?
There's a new version that fixes mac clicking issues. The gun just shoots things. The wand polymorphs things.